You are here
Chief whip



PROFILE OF THE CHIEF WHIP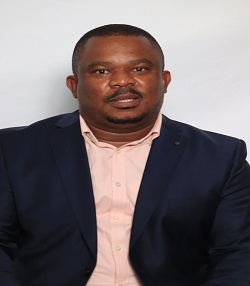 PROFILE OF THE CHIEF WHIP
CHIEFWHIP GIVEN MALATJI
---
Personal Life
Cromwell Sipho Nhemo was born in Mafarana village in the Greater Tzaneen Municipality on 13 July 1974. He is married with four children.
Educational Life
He attended high school in Professor high and completed his matric there in 1994. In 1998 he completed his degree in Administration from the University of Limpopo. He also obtained a National Diploma in Business management from Oxbridge Academy in 2012. He obtained several certificates which includes post graduate Diploma in Educator development–labour relations from university of Cape Town in 2014. Advanced certificate in political economy of Labour (NQF 5) from university of Western Cape in 2013. Certificate in managing the employment process-Human resource from the University of South Africa in 2005 Certificate in events management from University of Pretoria in 2009, Certificate in disaster risk management from University of Free State in 2004, Certificate in project management from Damelin business college in 2000, Education, training and development from SALGA-Bargaining council and computer literacy certificate from Spoornet, He is currently studying Human resources diploma with Oxbridge academy.
Career
He started working as a Community Development Facilitator at Vista University in 1998. In 2005 he joined Statistics South Africa Limpopo province as District Field Manager (Mopani). In 2007 he joined Mopani District Municipality as a special programmes officer until August this 2016 when he was appointed as the Chief whip of the Greater Tzaneen municipality. Chairperson of Jamela health centre, he is a board member of DR CN Phatudi hospital.
Political Career
In 2010 he was elected as the Provincial Secretary of the South African Municipal Workers Union (SAMWU). He had several political positions which includes the Chairperson and deputy committee member of SAMWU Mopani District municipality. He was a member of the Central Executive of SAMWU National. He was a member of Provincial Executive Committee member of COSATU, Limpopo Province. In 2000 he was elected to be a Councillor at the Greater Tzaneen Municipality until 2006. Chairperson and secretary of the ANC in Vivian Mabidze Branch Executive committee member of ANCYL, Mark-Shope Sub-region
Other Achievements
He obtained Cum laude commendations from Oxbridge academy Inter-house sporting extravaganza from the University of Limpopo